Emudhra Class 2 DSC Signing- 2 year with Etoken
₹ 1,300/-
Emudhra Class 2 DSC Encryption - 2 year
₹ 650/-
Emudhra Class 2 Organization DSC Signing - 2 year with Etoken
₹ 1,750/-
Emudhra Class 2 Organization DSC Encryption - 2 year
₹ 1,100/-
Emudhra Class 2 Foreign Individual - 2 year
₹ 2,500/-*
(Courier Charges Extra)
Emudhra Class 3 DSC Signing - 2 year with Etoken
₹ 3,300/-
Emudhra Class 3 DSC Encryption - 2 year
₹ 2,650/-
Mode of Payment :
Cash*/Cheque/DD in favour of "ISHIKA TECHNOLOGIES PVT. LTD." Payable at Kolkata.
Direct Deposit : HDFC BANK Current Account No. 50200006432389 ,Burra Bazar Branch, Kolkata.
For Online Transfer use IFSC Code: HDFC0000219 alongwith our bank account number.
[NOTE FOR CASH DEPOSIT TO BANK: *PLEASE ADD ₹ 150/- EXTRA FOR CASH DEPOSIT TOWARDS BANK CHARGES]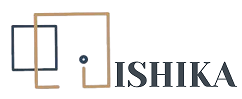 Ishika Technologies Private Limited
Licensed Registration Authority (LRA), of e-Mudhra
for distribution of Digital Signature Certificate all over India.
AD-35, Salt Lake City,
Sector 1, Near Tank No. #4,
Kolkata - 700 064
Ph. 91-33-40068960 / 40041848 / 23341090
Call: +91-9432644547
Email: dsc@ishikatech.com
Collection Center
Kolkata Central
8, Ganesh Chandra Avenue, Shah Court,
3rd Floor, Room No-10, Kolkata-700013
Mob:9674444121
Guwahati
22/A, A T Road, Bharalumukh, Near S.B.I, Guwahati:781009, Assam
Mob:8334853046