Sify (Safescrypt) is authorized by DGFT (Directorate General of Foreign Trade) to issue (n)eXIM to the EXIM community of India. Sify (Safescrypt) is licensed by Govt. of India to issue DSCs to individuals and organizations in India.
QUICK STEPS FOR OBTAINING YOUR DIGITAL SIGNATURE CERTIFICATE (DSC) - Sify Safescrypt DSC FOR DGFT - (n)eXIM)
2
Attach the required documents with the form. List of required documents is mentioned in the application form.
3
Submit the application along with the payment us at ISHIKA TECHNOLOGIES PVT. LTD., AD-35, SALT LAKE CITY, SECTOR 1, NEAR TANK NO. 4, KOLKATA - 700 064
5
Using the information provided by Safescrypt through email, download DGFT DSC
6
Use DGFT DSC and avail benefits of Import & Export.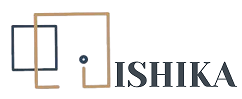 Ishika Technologies Private Limited
Licensed Registration Authority (LRA), of e-Mudhra
for distribution of Digital Signature Certificate all over India.
AD-35, Salt Lake City,
Sector 1, Near Tank No. #4,
Kolkata - 700 064
Ph. 91-33-40068960 / 40041848 / 23341090
Call: +91-9432644547
Email: dsc@ishikatech.com
Collection Center
Kolkata Central
8, Ganesh Chandra Avenue, Shah Court,
3rd Floor, Room No-10, Kolkata-700013
Mob:9674444121
Guwahati
22/A, A T Road, Bharalumukh, Near S.B.I, Guwahati:781009, Assam
Mob:8334853046